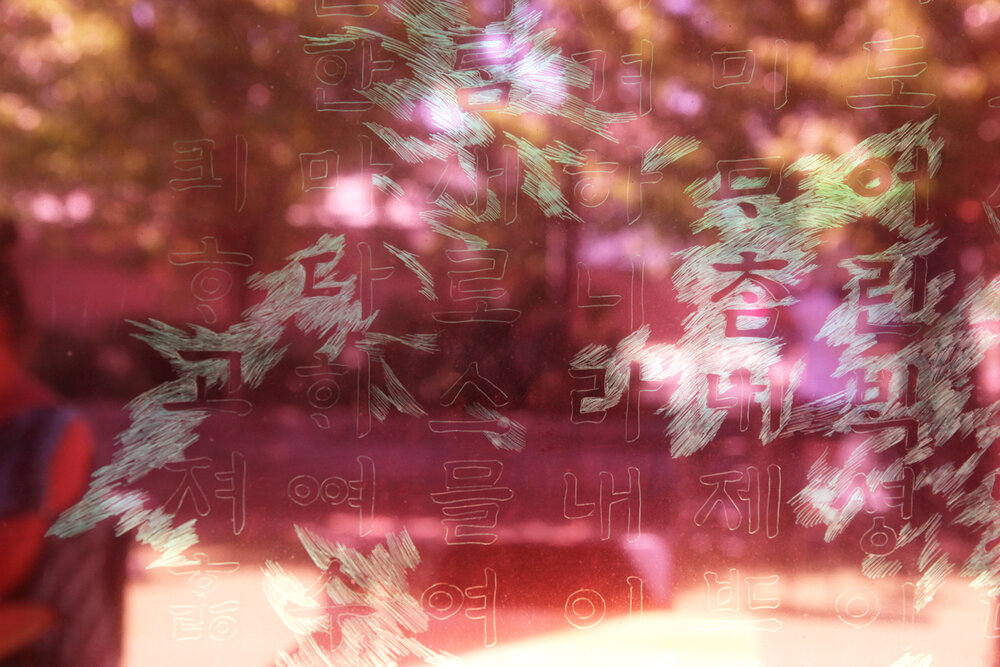 Ellen YG Son, Between You and I (2018), Installation view at Rudimentary as part of Everything that exists in the current, 2019

everything that exists in the current explores the emotional and social implications of moving between different states of being. When the flow of our existence is interrupted and relocated, the context shifts, and everything we knew then is no longer. Expanding the transitional state where the end meets the beginning, where nostalgia morphs into memory, where words become gestures – the exhibition asks: where are the disruptions of time and their residue?

We have positioned this public art project in Footscray eateries where migrant communities continue to thrive, evolve, and adapt through generations. Blurring the binary of here and there, then and now, I am interested in the continuous self that threads through experiences of transitions, through bodies of our families' or our very own. Curated by Nikki Lam, with artists Anindita Banerjee, Shivanjani Lal, Ellen YG Son, Cyrus Tang and Siying Zhou, this public art project was presented as part of Due West Arts Festival.

Read Catalogue Essay here

This project was supported by Due West Festival and The Substation, co-presented by Hyphenated Projects.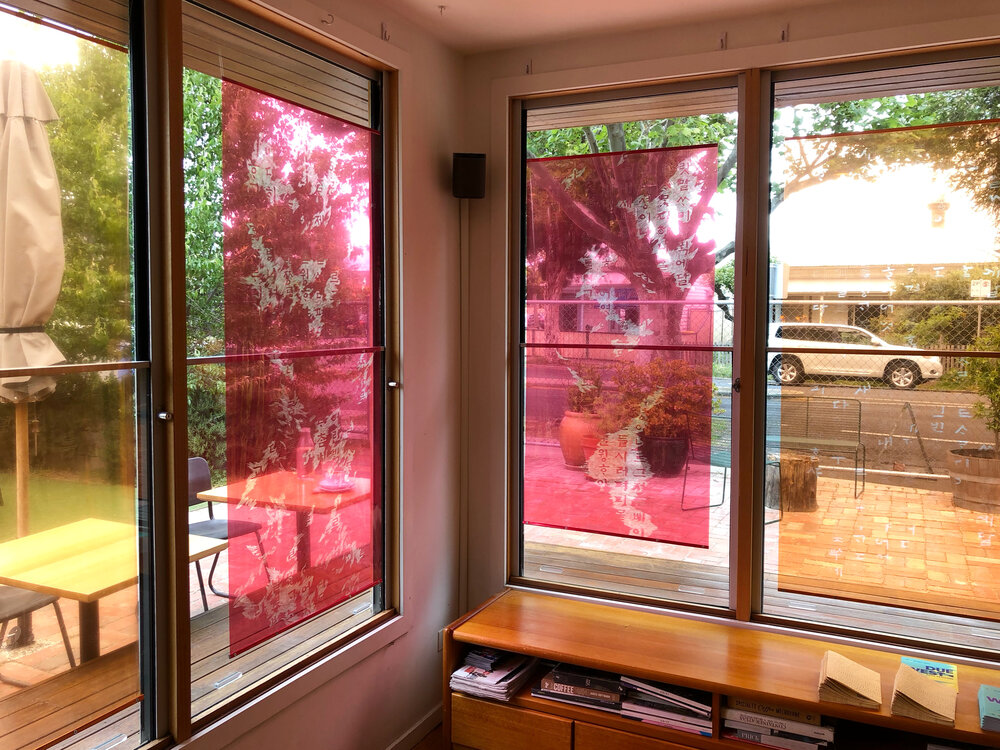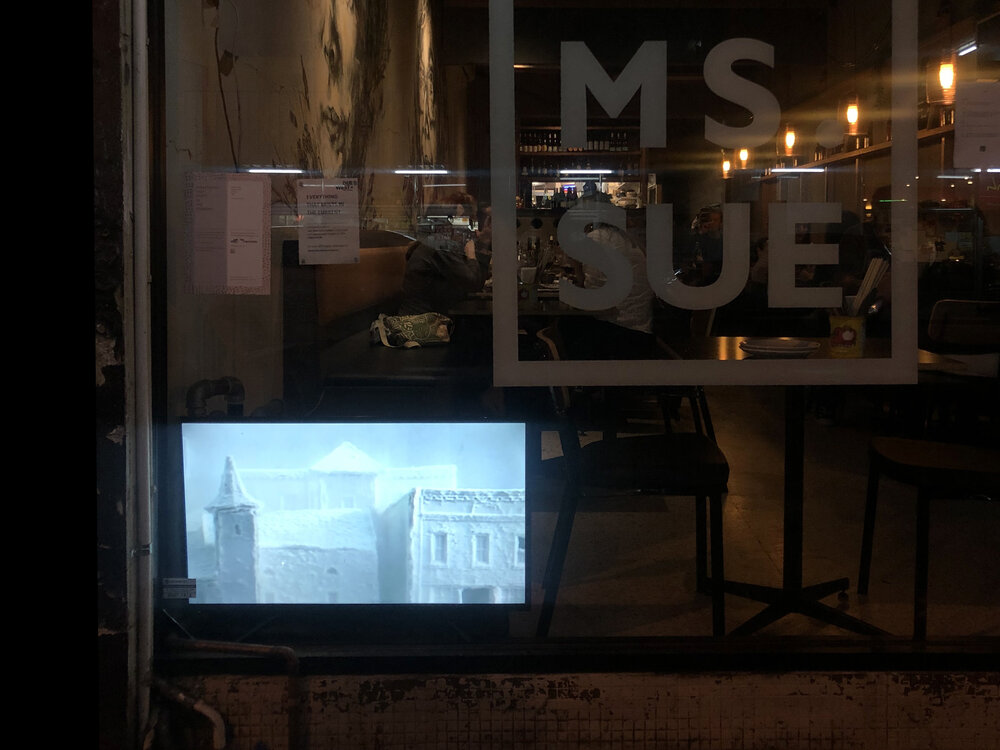 Images (top to bottom)
1- Anindita Banerjee, Pyre (2017), Installation view at Rudimentary
2- Ellen YG Son, Between You and I (2018), Installation view at Rudimentary
3-4 & 7- Siying Zhou, We are here for your happiness (2019), Installation view at Poon's Restaurant
5- Fried Dim Sims and Other Traits, public program with Siying Zhou, Jason Phu and Nikki Lam at Poon's Restaurant
6- Cyrus Tang, Remote Nation (2008), Installation view at Ms Sue